Everyone has room to grow as a follower of Christ. We provide a wide variety of opportunities for personal growth from the newest believer to those with years of experience.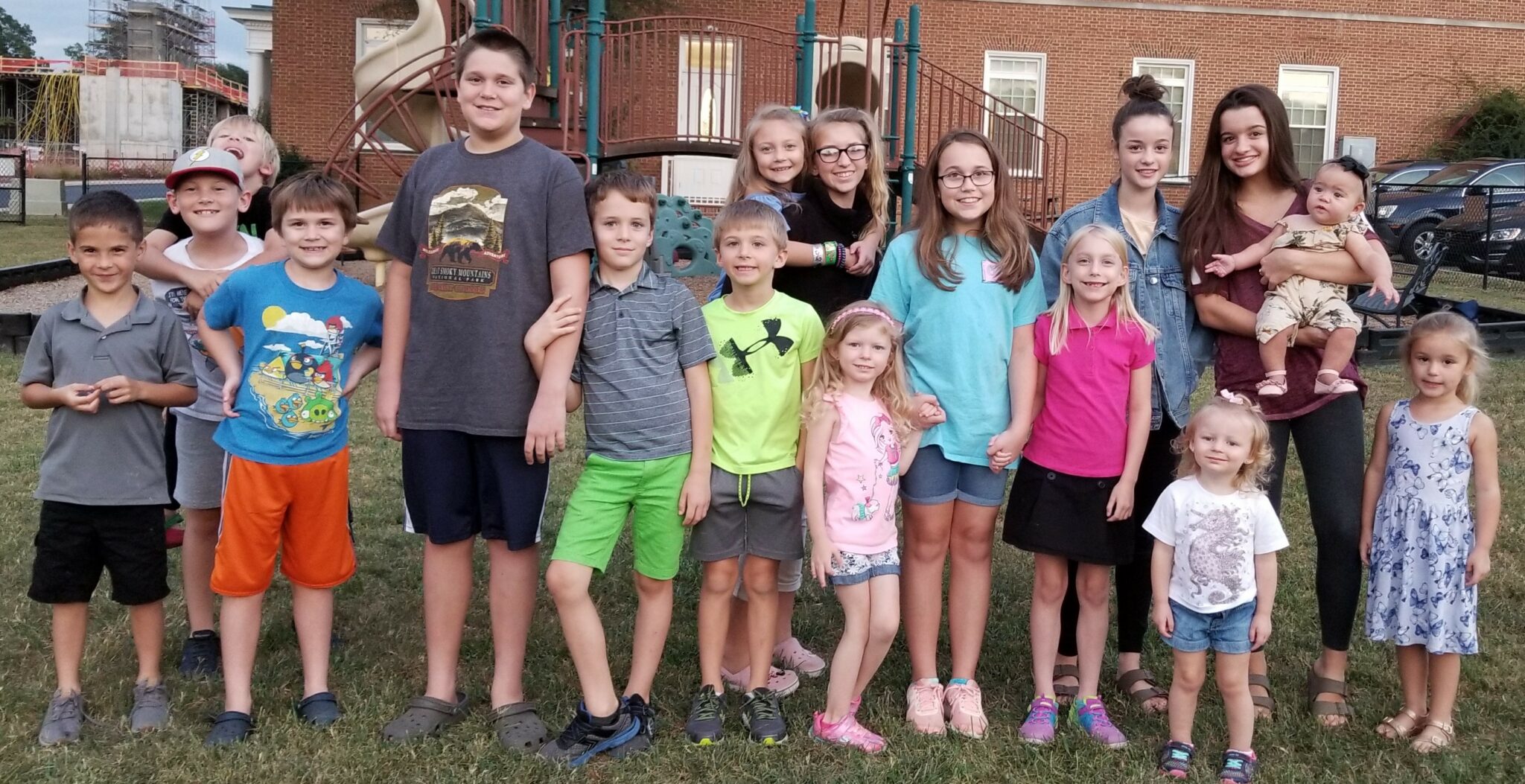 First Presbyterian loves children and strives to support young families! While feeding the faith begins at home, no parent is alone. We take seriously our baptismal promises to nurture our children in the Christian faith. As a community, we desire to support one another, make disciples, and raise future leaders.
We also recognize that, as children grow into adolescence, they are bombarded internally and from the culture around them with many conflicting values, temptations, and unanswered questions. It is a time of many decisions. Our youth programs strive to provide biblical guidance and loving Christian support through mature Christian adults who are willing to serve as role models.
Sunday School
Classes are available for all ages on Sundays beginning at 10:00a.m! For adult classes, scroll down. Children and youth meet in the Educational Building as follows:
Church Nursery – (2nd floor) available for ages newborn through 4 years old with activities and lessons from "One Room Sunday School". Teacher: Nursery Director Irene Davis.
Elementary class – (Choir hall) Students learn from "One Room Sunday School" curriculum.  Teacher: Chariti Lowder; Assistant: Emma Sechler.
Middle/Senior High class – (Choir hall) Student discussion from Lifeway's "Explore the Bible." Teachers:  Donnie and Raegan Swaringen
Sunday Morning Worship
We invite and encourage children to participate in the worship service each week. Each Sunday, a volunteer invites younger children to the front of the Sanctuary for a Children's Message, where they share a moment of fun and learning. The fourth Sunday of each month is designated for the collection of a special "10 Cents a Meal" offering. At the conclusion of the children's message, children are given collection jars to carry throughout the congregation, emphasizing missions and outreach from a young age.  Children up to 4-years-old may meet in the Church nursery with Ms. Irene.
Beginning in 2nd grade, children are invited to serve as Acolytes during the worship service. Reverently bringing lighted candles into the sanctuary and carrying light out of the sanctuary at the conclusion of the worship service reminds the congregation that God is with them as they worship and as they go out into the world.
Choristers (children's choir for 3-year-olds through 8th graders) bring special music to worship services throughout the year and at special celebrations. Choristers work with both our Director of Music and our Director of Children's Ministries.
Wednesday Night Life
Activities and opportunities are available for children and youth of all ages during our Wednesday Night Life. From approximately September – May, dinner is served weekly from 5:30pm – 6:30pm. Then youth groups gather in our Educational Building from 6:30pm – 7:30pm for fun and learning. Preschoolers participate in Pioneer Clubs, where they learn about God and their place in His world. Elementary-aged youth participate in fun curriculum that strengthens their Biblical knowledge. Middle and High School youth learn from Biblically-based studies on topics relevant to them.
Special Events
Throughout the year, special activities are planned just for our children and youth:
Each fall, families enjoy a hayride and games with an autumn flair.
Decorating gingerbread houses or Christmas cookies is a delight each December.
Everyone loves the Shoebox Packing Party for Operation Christmas Child in November, where our children lead the charge in packing hundreds of shoeboxes!
Family events are the focus of Easter celebrations each year.
Youth Sundays give children and youth the ability to lead our worship service periodically.
Other special events have included Christmas caroling, outings, or productions for our congregation.
Vacation Bible School
Each summer, the children (and adults!) enjoy four or five evenings of fun and spiritual enrichment focused around a common theme. Our VBS begins with a fellowship supper each evening, so you don't have to rush to feed the family before coming!
Boy Scouts
Troop 36 meets every Thursday at 6:30 p.m. in the Scout Room located in the basement of the Education Building. Boys age 11–15 are eligible. Troop 36 was chartered as Kannapolis Troop 1 in 1931. More than 100 youth have earned Eagle awards and the troop has attended the National Jamboree. An annual highlight is a 30-mile hike to Camp John J. Barnhardt for a full week of summer camping, advancement, and recreation.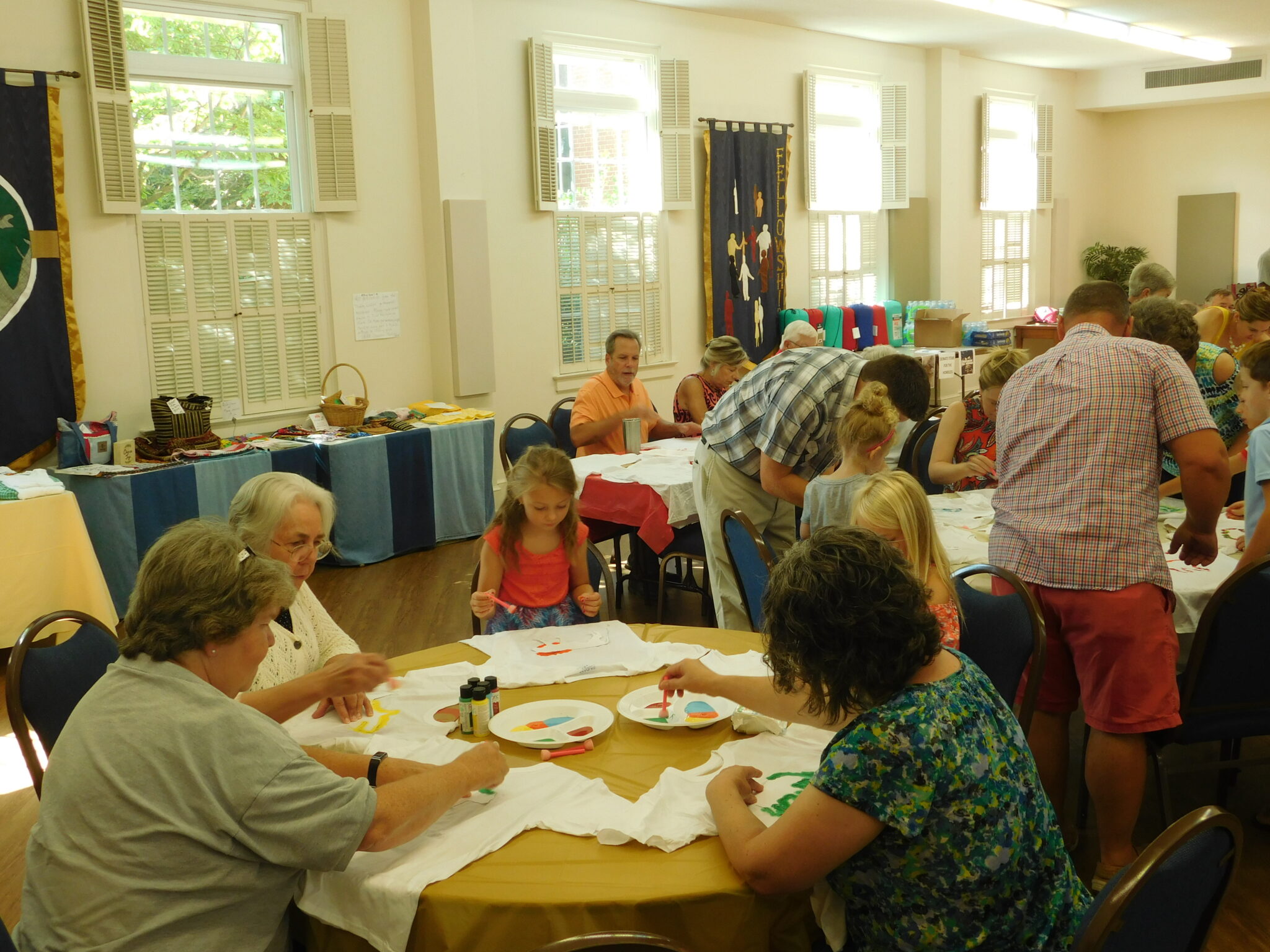 Christian Education is the Christ-centered process by which the church proclaims, instructs in, and models the Gospel, Biblical content, and the Christian life and ministry. Toward this end, First Presbyterian offers a variety of educational opportunities.
Sunday School
Traditionally, Sunday School is our primary vehicle for instruction in God's Word. At First Presbyterian Sunday School is a family affair. Classes for children and youth can be found above. Currently, adults are meeting jointly in the Fellowship Hall.  They follow the Standard Lesson Quarterly, with a rotation of teachers.  
All classes begin at 10:00a.m.
Bible Studies
Wednesday Evening Class – 6:00-6:45 p.m. (September-early May) – All adults not otherwise involved in Wednesday Night Life activities are invited to gather for adult Bible Studies in the sanctuary. A stimulating study of interesting topics, stories or books, relating it all to God's Word. This class is also live streamed on our YouTube Channel.
Saltshakers Bible Study – Zoom meeting, Mondays at 6:00p.m. (September – May) – This ministry began with 8 women meeting together and over the years has grown into a satellite ministry that serves over 500 women in Raleigh and the surrounding areas. Facilitators will lead the lesson each week in a small group setting with lecture speaker, Sarah Knott, coming to us by satellite. This fall's study will focus on the Minor Prophets. Registration is necessary each year so that materials may be provided – contact the church office, or Sharon Cranford for more information. Women of all ages are invited to attend!
Thursday Women's Study – 10:30 a.m. Otherwise known as the "Bad Girls", the Thursday morning women's Bible Study meets weekly at 10:30am at the church. All women are welcome to join them as they study a range of topics, including those especially related to women.
Circle of Women Bible Study – 2nd Monday of each month at 2:00 p.m. at the church beginning January 2021–  This group meets for Bible Study and fellowship.
Women Without Reservations–  Collection of women who desire to embody Proverbs 31:25, living without reservation as women of God, and not requiring reservations for any who desire to join them! Designed to be informal, meeting dates and locations may change monthly based on the schedules of members. 
Other Christian Education Opportunities
First Presbyterian occasionally provides other educational opportunities such as marriage and family seminars or film series and special speakers.
Still need help? Send us a note!
For any questions, please send us a message or call the office: 704.938.4623