The mission of First Presbyterian Church Kannapolis is to know Christ, serve Him and make Him known.
We warmly welcome you to join us on Sunday mornings!
We gather for a Fellowship Breakfast at 9:30am,
followed by Sunday School for all ages at 10:00 a.m.
Worship begins at 11:00 a.m. in the Sanctuary or on YouTube.
We are hiring! First Presbyterian, Kannapolis is seeking an Administrative Assistant and/or Bookkeeper to eagerly come alongside church staff and membership to fulfill the goals of the church. Apply here or contact the church office [(704) 938-4623] for more information.
Saturday, June 3; 9:30am
Feeding Kannapolis Hunger
Health & Wellness Market
Egg & Produce Giveaway
Saturday, June 3; 12:00pm
Linda's Closet Grand Opening
Clothing Closet Ministry
Saturday, June 10; 2:00pm
Women's Bingo Bash!
Food, Games, and Fun for Women of All Ages!
Sign up here!
Youth Sunday
June 4
Youth will lead worship and share their special gifts in our PraiseMakers Kids' Choir, GraceFull Movements Dance Ministry, and Acting Out Drama Ministry.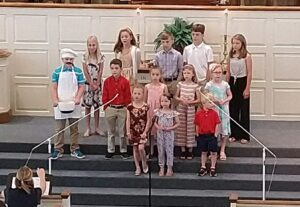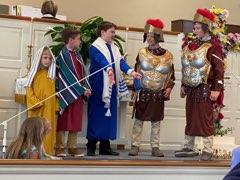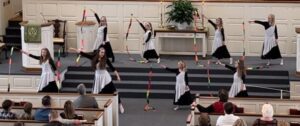 Graduation Sunday
June 11
We will honor our graduating high school seniors during the worship service and with a reception immediately following in the Fellowship Hall.
We are committed to the growth of the Kingdom of God in the world. In all that we do and all that we say, we desire to glorify our Lord and our God.
First Presbyterian Church of Kannapolis offers opportunities for young and old to better know Christ and grow in their faith. From Sunday School to Wednesday Night Life to Bible Studies and Small Groups, there is room for everyone to nurture their walk with Jesus.
Fellowship with fellow Christians and nurturing relationships is a priority for First Presbyterian Church of Kannapolis. Whether through Fellowship Meals, special outings, or Men's and Women's Fellowship Groups, all are encouraged to strengthen their covenantal ties within the Church body.
A mission-minded body committed to spreading the gospel in our community, state, nation and world, service is an essential part of First Presbyterian's desire to make Christ known. Activities are available year-round for all ages to get involved.
We would love to hear
from you.

201 Vance Street
Kannapolis, North Carolina 28081